Born on July 19th, 1964.
Background
I have been painting since 1998. Previously, writing was my only passion. I wrote four novels.
Painting was a secret ambition for years. One fine day, I decided to fulfil my dream. I registered with the Paris Art school's workshops and I followed the teaching of the artists François Bard, Olga Rochard, Daniel Fisher, Michel and Gerard Village, Regina Virserius, Antoine Pettel.
At the same time as painting, I am also a journalist. I've created my own information website, Le Guide de l'Artiste in 2021.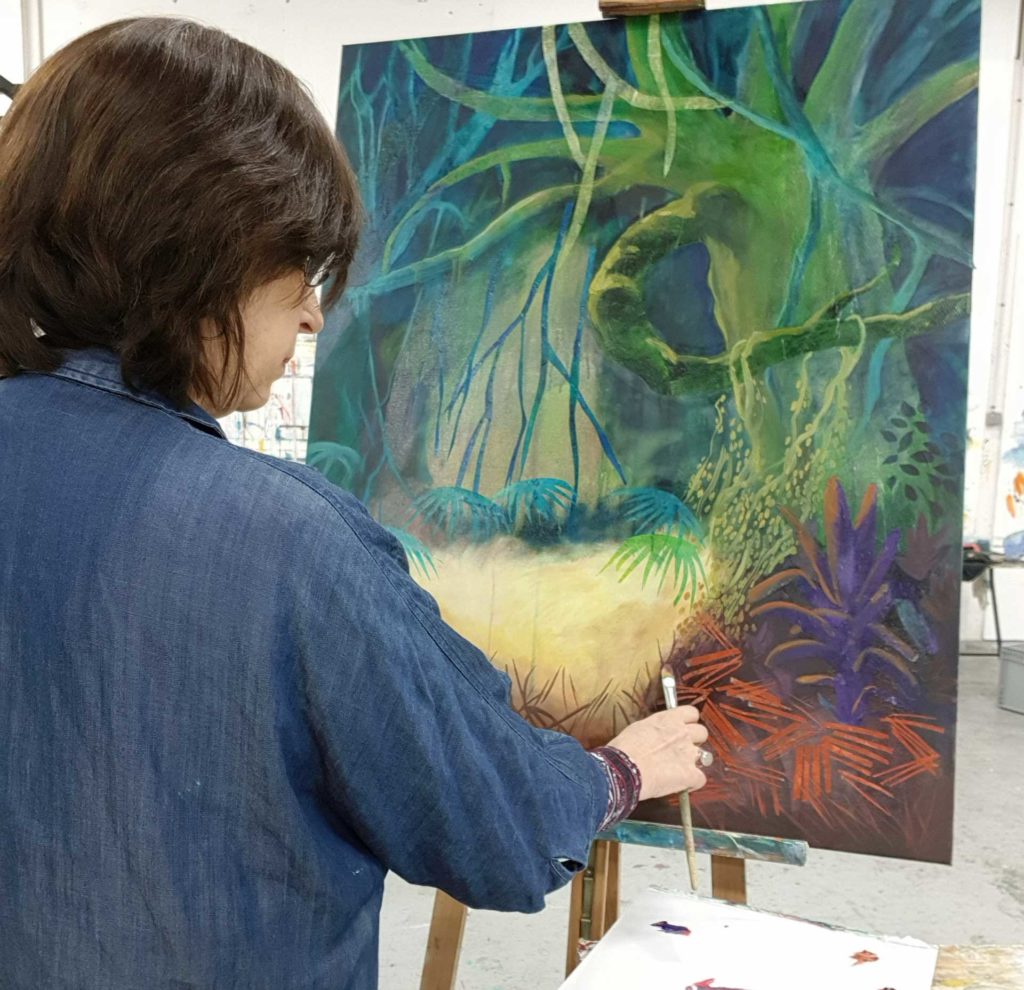 Exhibitions
Personal or collective exhibitions
November 2022, 18 & 19 : Tapis rouge, Contemporary art fair in Colombes (France)
September 14 to October 23, 2022: exhibition "Artists only", Berthe & Edgar gallery, Chatou, France
September 1 to November 30, 2022: private personal exhibition at CIEM, health assessment center for business leaders in Paris
Since 2013, permanently at the gallery Atelier Pièce Unique, in Fourqueux (78).
January 2020 : solo exhibition at Atelier Pièce Unique gallery.
June 2017 : solo exhibition at Le Clos-des-Grives, in Veauville-les-Quelles (76) during "Les  Jardins du Cœur".
June 2015 : exhibition "Living together" Versus & Versus, Paris
December 2011 : Espace Segur, Paris
October 2010 : Alexandre Cadain gallery, Paris
January 2009 : Ateliers Beaux-Arts gallery, Paris
June 2004 : Espace Arco, Paris
Fairs, open doors
Since 2020 (in May) : Parcours des Ateliers de la Boucle, Artists studios open doors.
Since 2010 (in June) : Saint-Germain-en-Laye Art Market (78)
Since 2009 (in September) : Artists studio open doors, Le Vésinet (78)
May 2009 : Grand marché de l'art contemporain (GMAC), Paris (75)